---
Sweet to get into melodies/
harmonies/rithm by myself;
performing songs, improvise and finding good sounds.
In the program  that takes about one hour, I use the jazzbass and baritonebass that cover my soundimagination; love to move from jazz, groove/blues to countrymusic and soundscapes. Listen below to some of the stuff that I do;-) ('Monk's Mood')
If you want to book this program, it's suitable for concert, masterclass, workshop, vernissage or public exhibition, please contact me.'
monk in the cracks
pieter douma's dorkus maximus
Record is out now!
We've captured the vibe of a number of Thelonious Monk's songs and brought them to life in our times. Jazzism published a review october 2022: we're fearless fighters!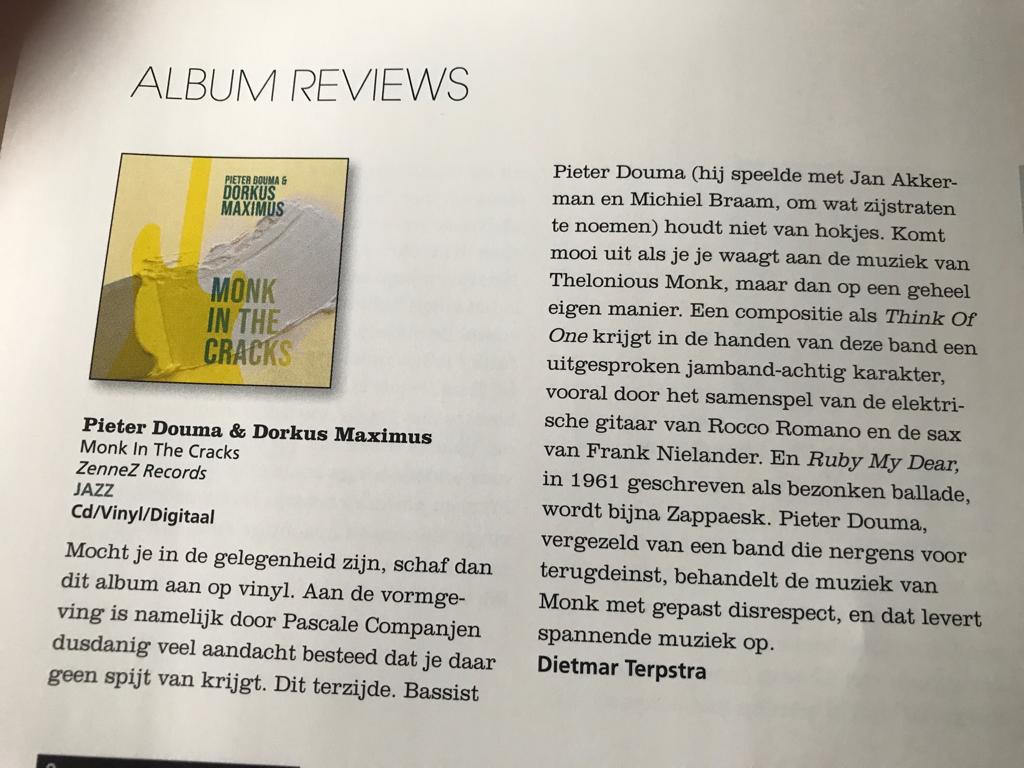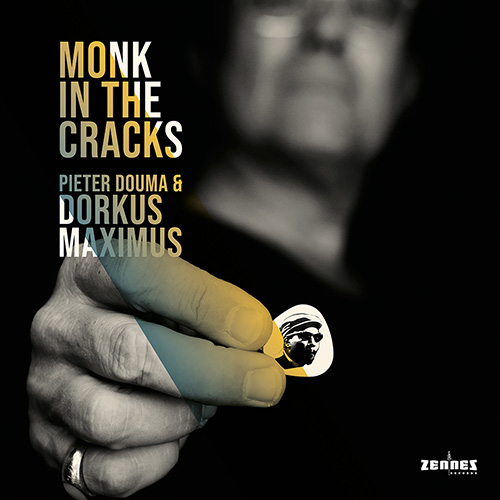 Rocco Romano - guitars
André Groen - drums
Alan 'Gunga' Purves - drums and sounds
Frank Nielander - saxophones
Pieter Douma - basses, keys
We'll capture the vibe of a number of his genius songs and bring them to life in our times. Keep y'all posted.
Contact, order, bookings Dorkus Maximus:
info@pieterdouma.com or info@zennezrecords.com

Distribution by Zennez Records.
We're connected to Nationaal Podium Plan.
Pieter plays ballads & beats
'The Duke in Heaven'
A tribute to Duke Ellington, recorded at The Cabin in Veghel. Thanx Mec!
'My sisters and I'
A song to honour family, especially my 5 sweet sisters...
Thanx to: André Groen, René Creemers, Eric van Dijsseldonk, Johan Jansen, Ton Scheepers, Nico Huijbregts, Funs Douma.
Recorded at Sebastiaan van Bijlevelt's Gallowaystudio.